Tuition, living expenses & scholarship
The tuition fees to participate to the two-years MSc course are 5,000 Euro per year. Note that this amount does not include living expenses, health insurance…
You will find below the additional expenses and the average cost of living in the different countries of studies.
There are also several possibilities of tuition waiver and scholarships. Some of them are listed below.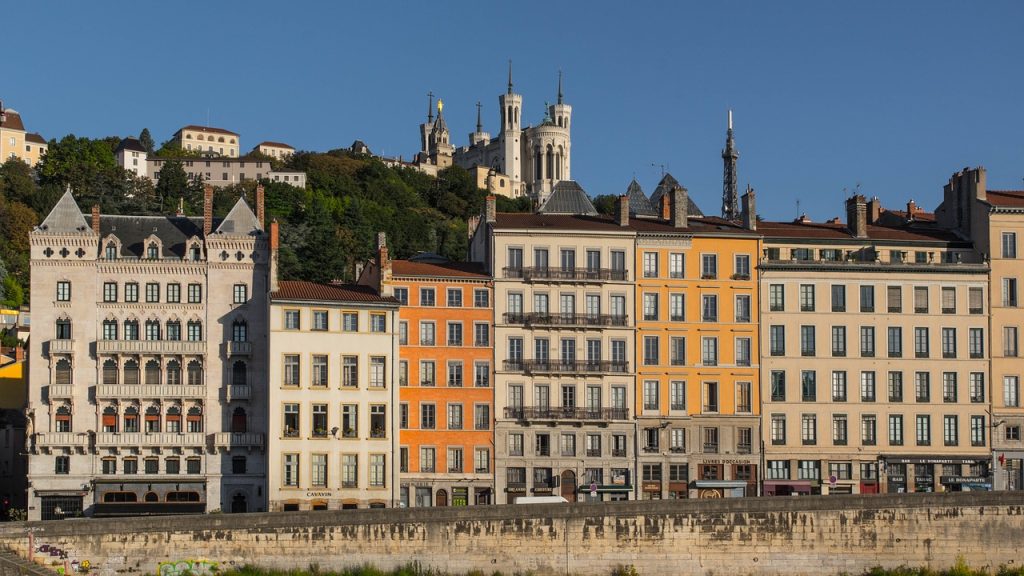 Tuition waiver & scholarship
Terra Isara Foundation
Terra Isara Foundation's scholarship is only for the second year of the programme.
Terra Isara Foundation /!\ only after submitting the application to the program. The application form is available while applying to the MSc programme.
After consideration of the student situation by the Terra Isara Committee, and according to the funds available and number of applicants, a tuition waiver or scholarship can be offered and may take several forms.
The amount of this tuition waiver or scholarship is subject to change if the student situation does change between year 1 and 2.
Deadline for this Terra ISARA tuition waiver or scholarship: April 4th 2023.
Only a limited amount of tuition waiver or scholarship is available. Isara cannot guarantee that all applicants will receive financial support.
Testimonial of a beneficiary of the Terra Isara Grant
Campus France & French Embassies
More information: here !
Erasmus+ Master Loan
Erasmus+ Master Loans allow students to apply for support for their Master's studies abroad. Loans will be offered by participating banks and student loan agencies on favourable conditions to mobile students, including better than market interest rates and up to two years to allow graduates to get into a job before beginning repayment.
More information on Erasmus+.
Erasmus+ Scholarship Internship
Before the start of your Master Thesis work (4th semester), you'll have the possibility to apply to the Erasmus+ scholarship Internship (Ulyss scholarship). It is a grant proposed to students completing an internship in a company or a university during their studies.
To apply for this scholarship you will need to meet some requirements:
First of all, your internship must have been validated by an agreement and signed by ISARA.
If the internship does not take place in a company, you must ask an attestation confirming that your work is not funded by European funds.
It must take place in a European country (except in Switzerland).
Student cannot benefit from more than 12 months of Erasmus+ scholarship Internship (studies and internship) within the 2 years of the MSc programme.
According to the amount of the internship allowance, student might not be able to benefit from this scholarship.
You need to have a French or European bank account.
To apply or if you have any doubt about your eligibility do not hesitate to contact the education office. Your situation will be evaluated by the Scholarship Committee and you will be given a feedback as soon as possible.
Master thesis in a French institution
If you take a master thesis work in the 4th semester which is offered by a French institution (even if this work is carried out outside France) then you are eligible to get a salary at a minimum of 550 Euros per month (for 6 months). This is a French law which applies also to foreigners. Several offers are proposed every year by different French institutions, however you may have to be flexible in your choice of topic and geographical area.
Living expenses in the different partner countries
Susfood universities help all international students to find an accommodation which is well-adapted to student life and that will help them succeed in their studies.
France
Average monthly budget
Accommodation : around 650 euros/month
Living expenses : 250-400 euros/month – does not include travel expenses, VISA expenses
MSA accident insurance which costs 120 euros and only applies when the student is at ISARA
CVEC: Student Life Contribution Tax which costs 95 euros and is mandatory for all students registered in a French institution (even if not physically at ISARA)
Accommodation
There is no student hall on Isara campus so CROUS is the institution providing student accommodation. ISARA Lyon has a convention with both CROUS residences (public) and private residences nearby.
The price is 197€ – 404€ /month depending on the type of residence (studio, room,shared flat).
Advantages ISARA accommodation include:
Great studying conditions
Furnished accommodations (bed, table, chair, wardrobe, sink)
Proximity to the school
Utilities are included (water, heating, electricity, Wi-Fi)
Access to different events
Vending machines for food and drinks
There is also the possibility of applying for a housing allowance known as CAF and the amount of aid provided depends on the location of the flat, its surface area and the revenues of the student.
Health insurance
Non-European students:
Students must be enrolled in the French General Social Security scheme. All students will be able to register for free at the French Healthcare Scheme to benefit from the basic social healthcare. You must register on the Social security website: https://etudiant-etranger.ameli.fr
It is a free healthcare system that allows you to benefit from advantages concerning illness, accident, medication (usually free), etc.
European students or non-EU students living in Europe:
You are eligible to ask for the European Health Insurance Card at your national health care provider. Note that you will be covered for the same risks as in your home country, therefore you have to check that your insurance is covering the following items: medical costs & hospitalization, civil liability, repatriation, work accidents.
It is important to keep all your receipts to be reimbursed once back in your country.
Italy
Average monthly budget
Depends on the type of accommodation (around 300-350 euros/month), food and beverage but is around 500 to 700 euros/month.
Follow the link below for more information about the costs of living.
Accommodation possibilities
Student dormitory:
Collegio Quartier Novo: Single and double rooms with an average price of 300 euros/month for a single room and 250 euros/month for the latter. Kindly note that this establishment closes during Christmas break for a duration of 3 weeks. So students have to either go home in the meantime or find another accommodation.
Students have to reserve as soon as possible since the number of rooms is very limited.
Renting a flat: Real estate agency Progetto Casa. Assisting agents can speak English or French.
For more information kindly contact the International office in Cattolica that would assist you further and refer to the following link for additional information: here !
Health insurance
Different options are available to keep you covered and insured:
Italian National Health System: 150 euros for a whole year
International health insurance, such as Waitaly: 71 euros for 6 months or 120 euros for a whole year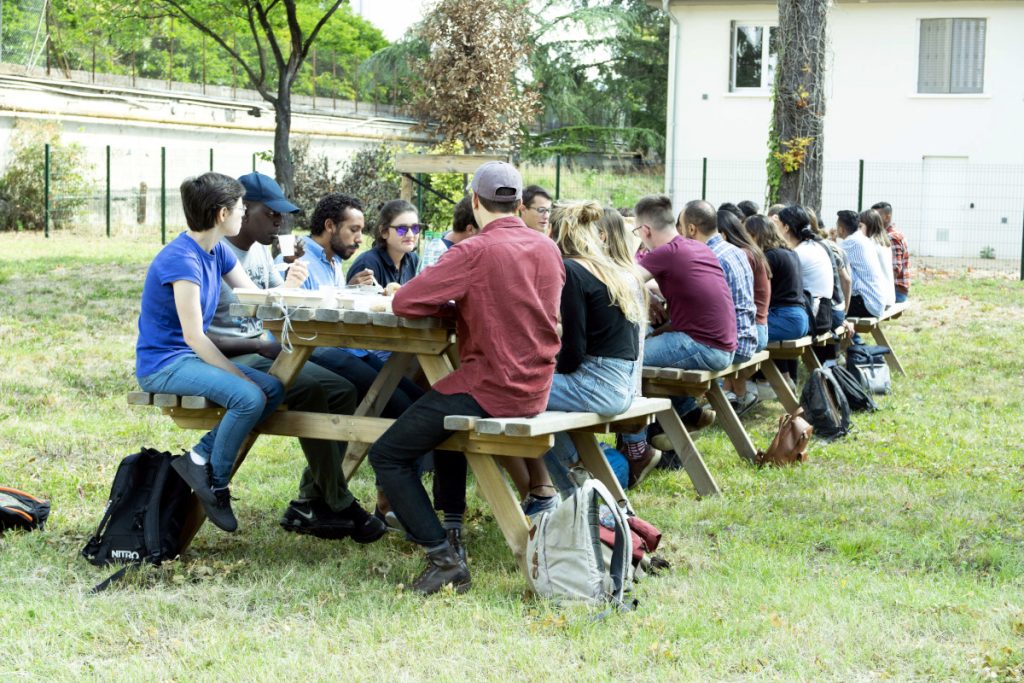 Belgium
Average monthly budget
Around 600 euros/month with no additional expenses since this is part of an exchange programme.
Follow the link below for more information about the costs of living (housing, restaurants…).
Health insurance
The university of Ghent only offers students accident insurance which only covers them in case of personal accidents during university activities, personal accidents on the way from and to university activities and is a civil liability during and through university activities.
So students also need to have another health insurance policy:
Students from the European Economic Area (EEA) and Switzerland
They are insured by their homeland medical insurance company during their stay in Belgium. They should ask the insurance company for a European Health Insurance Card (EHIC). It is advised to register with a Belgian health care fund in order to receive reimbursements of medical expenses immediately in Belgium.
Students from outside the European Economic Area and without a European health insurance card
It is legally mandatory in Belgium to have health insurance. It is advised to take one directly with a Belgian health fund such as the National Alliance of Christian Mutualities, National Union of Neutral Mutual funds…
To look for all the options available kindly follow that link: https://www.riziv.fgov.be/fr/professionnels/autres/mutualites/Pages/contactez-mutualites.aspx .
Then make an appointment with one of these funds upon arrival to receive personalized advice concerning health insurance.
Accommodation
University halls – 4 homes available with single rooms plus:
Includes a furnished room (sheets and blankets included) private bathroom, refrigerator and a shared kitchen
Price: 459 Euros/month
Flats: Home Heymans, Home Fabiola or Home Astrid which are more suitable and reserved for couples or families.
For more information follow the link: https://www.ugent.be/en/facilities